Works made at Norwich School of Art (Twice Inverted)
Ben Dawson
---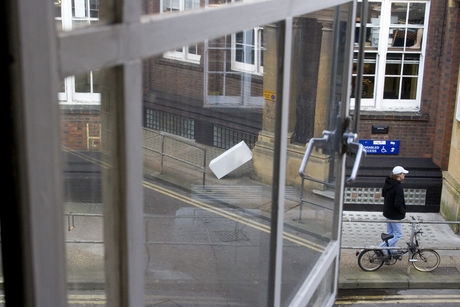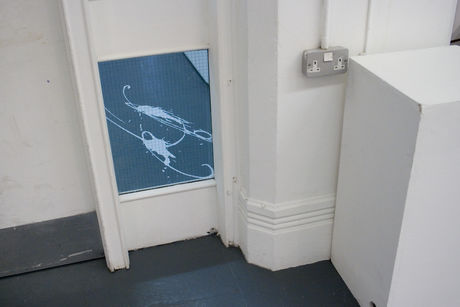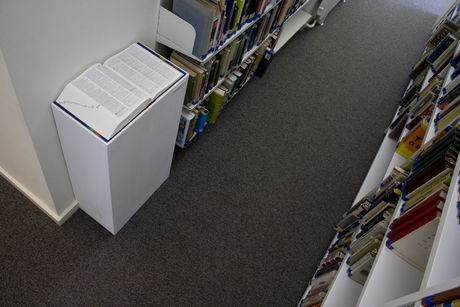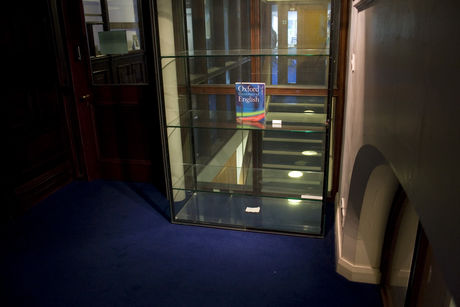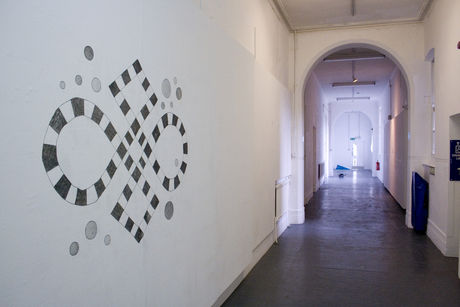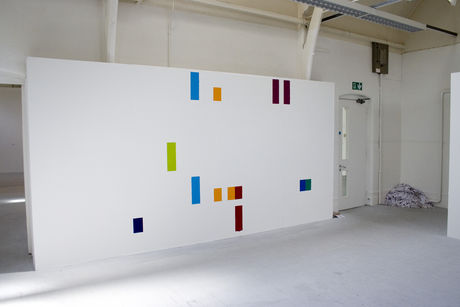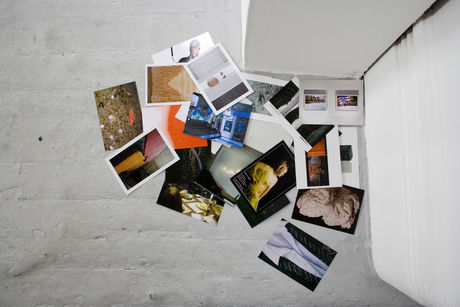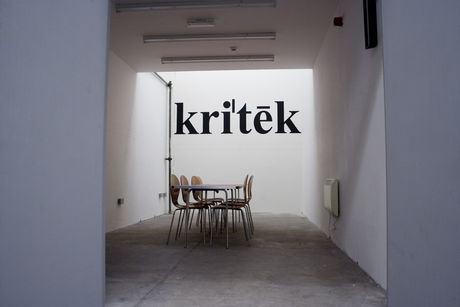 Plinth (Untitled)
A plinth is left outside the entrance to Norwich University College of the Arts, filmed, and then screened within the art school on a monitor placed on the floor.
Distinction
Paint on corridor floor, in the exact configuration of the Norwich University College of the Arts logo.
Dictionary
An Oxford English Dictionary is made available in the art school library, authored to its editors and dated by its year of publication.
Everything
Another Oxford English Dictionary is displayed in the art school display cabinet as a student artwork.
Or
Wall drawing, emulating a pattern on the floor between the two gallery spaces at the Institute of Contemporary Art in London.
Intended for or likely to be understood by only a small number of people with a specialized knowledge or interest Mural for Norwich University degree show depicting a floor plan of Norwich Market edited to display only the stalls where the trader, when surveyed, could outwardly define the word 'esoteric'.
Please Take One
Postcards from various 2008 degree shows visited by the artist embossed with his name and contact details in Braille and made available at his degree show.